Plan ahead of time to avoid estate disputes
Plan ahead of time to avoid estate disputes
This article was originally written for the Cedar Rapids Gazette, and was published on Saturday, October 12, 2019.
Careful planning for the disposition of your assets and management of your estate at your death is critically important. So too is planning to ensure your financial affairs and healthcare decisions are well-managed and your wishes followed while you are still alive, but unable to act for yourself.
A comprehensive estate plan includes not only a last will and testament, and perhaps a trust, but also three critical documents - a Durable General Power of Attorney for Financial Decisions ("Business POA"), a Durable General Power of Attorney for Healthcare Decisions ("Healthcare POA") and a Living Will. The harsh reality is that most of us will need someone else to make decisions for us at some point and for some period during our lives. The most common example is an elderly person with dementia who simply is unable to manage his or her affairs. However, incapacitation can happen at unexpected times; a sudden illness or accident can render even the healthiest among us incapacitated. The question then is: who is going to step in and handle your finances and medical decisions when you can't do so yourself?
The word "durable" in these documents means that they remain effective in the event of the principle's (person signing the POA) incapacity. This is, of course, exactly what you want. If the appointment is not durable, then the POA cannot be used after the principle is declared incompetent. A standard Business POA will allow your designated agent to handle your finances and manage your assets just as you would yourself. At first this may involve simple tasks such as writing checks to pay bills. However, it may be necessary to sell real estate or make investment decisions – an agent under a Business POA can do these things as necessary. If you do not have a Business POA in place and become incapacitated, then someone (usually a family member) will need to file a petition for a conservatorship with the court to have you found legally incompetent and have the court appoint a conservator. A conservator is able to manage your assets and take action, but only with court approval. Getting a declaration of incompetency from the court will, at minimum, take several weeks and involve several attorneys; one for the petitioner and one for you (the incapacitated person). What if your family does not agree as to who should serve in this role? Few people will want their loved ones to hire attorneys and litigate these questions. Having a Business POA in place will make administration of your affairs much easier and greatly reduce the risk of costly litigation among family members.
Similarly, having a Healthcare POA in place will help ensure that your children or family will not end up in court litigating who is best able to make medical decisions for you. If there is no Healthcare POA in place, a court-administered guardianship will need to be established. Just like the process for setting up a conservatorship, there will need to be several attorneys, evidence of incapacity and then a court decision as to who should serve in this role. Proceedings for conservatorships and guardianships are often done together. Again, this takes precious time and money. Both conservators and guardians must seek court approval to take certain actions and are required to file annual reports and accountings with the court. Guardianships and conservatorships are not inherently bad. In fact, for many people they are absolutely necessary. Individuals who are disabled prior to age 18 will often need a guardian and conservator for their entire life beginning at age 18. However, many adults know who they want to serve as their decision maker in the event of incapacity. Taking the time to appoint these decision makers avoids delay and expense for their family members.
Including a Living Will (sometimes referred to as a Declaration Relating to Life-Sustaining Procedures) as part of the Healthcare POA is advisable. A Living Will provides direction to your agent and to medical providers to withhold life-sustaining procedures that merely prolong the dying process. Having these documents in place will help your family members know your wishes, make consistent decisions and avoid conflict.
Having these substitute decision making documents in place and making sure that your family members know your wishes will go a very long way to ensure that named individuals are able to handle your affairs quickly and efficiently and mitigate the chances of disagreements and even lawsuits amongst family members.
Questoins relating to this article can be directed to our estate planning attorneys.
Disclaimer: This information is intended for general information purposes only and is not intended, nor should it be construed or relied on, as legal advice. Please consult your attorney if specific legal information is desired.
Author: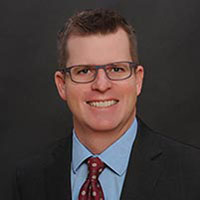 Kyle W. Wilcox
Member
kwilcox@spmblaw.com
(319) 896-4097