CFPB's New Prepaid Rule Effective as of April 1, 2019
CFPB's New Prepaid Rule Effective as of April 1, 2019
Financial institutions that issue prepaid accounts should take note that the Consumer Financial Protection Bureau's ("CFPB") amendments to its Prepaid Rule went into effect on April 1st. The new rule is designed to provide additional protections to users of prepaid products and made several amendments to its existing Prepaid Rule under Regulation E and Regulation Z. Below is a brief summary of these recent changes:
Pre-acquisition and on device disclosures – Financial institutions are required to provide short form and long form disclosures for prepaid accounts, and include certain disclosures on prepaid account access devices, such as cards. This requirement applies to all devices manufactured after April 1, 2019. In addition, the short form must also disclose the two fee types that generated the highest revenue from consumers during the previous 24 months.
Notices of changes in terms and conditions – Financial institutions must provide notice to existing prepaid accounts of any changes to the institution's terms and conditions within 21 days of the change becoming effective.
Account transaction histories – Financial institutions that provide periodic statements must make available to consumers electronic account transaction histories that cover at least the 12 months preceding the date in which the consumer electronically accesses the account. In addition, the issuer must provide written transaction histories for at least 24 months upon request from the consumer.
Summary of total fees – Periodic statements and account transaction histories must disclose a summary total of all fees that issuer assessed against the account for the prior calendar month.
Submission of agreements – Financial institutions must submit prepaid account agreements to the CFPB, including all new and amended agreements and notifications of withdrawn agreements. In addition, all prepaid agreements must be posted to the financial institution's website.
Compliance with other prepaid requirements – Financial institutions are required to comply with all provisions of the Prepaid Rule and Regulations E and Z generally beginning April 1st.
Additional information on this new rule can be found on the Consumer Financial Protection Bureau's website.
Questions relating to this article can be directed to our banking and finance practice attorneys.
About the author, Christopher K. Loftus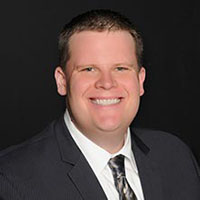 *Disclaimer: This article is intended for informational purposes only and is not intended to be legal advice. Please contact an attorney with specific questions.