Jeffrey A. Stone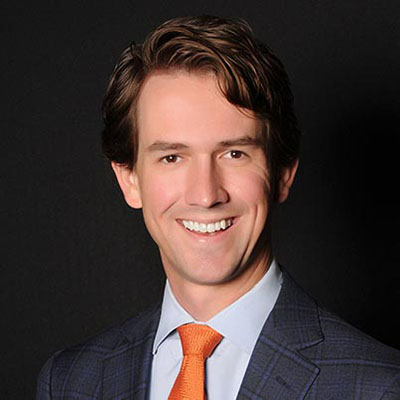 Practice Area
Bar Admissions
Court Admissions
US Court of Appeals
US District Court

Northern & Southern Districts of Iowa
Education
University of Iowa College of Law, JD, with high distinction, 2006
Grinnell College, BA, with honors, 2003
Clerkship
Judicial Clerk to Ret. Judge William J. Riley, Former United States Circuit Judge for the Eighth Circuit Court of Appeal
Judicial Assistant to the Honorable Linda R. Reade, Chief Judge, United States District Court for the Northern District of Iowa, 2005-2006
Jeff Stone is an experienced construction law attorney handling some of the largest and most complex cases in Iowa. Mr. Stone joined Simmons Perrine Moyer Bergman PLC in 2007. His practice has focused on construction disputes. He has experience representing clients in federal court, state court, arbitrations and mediations. The specific matters that he typically handles generally fall into one or more of the following seven categories below.
Quality of the Work. Mr. Stone has handled many claims arising out of disputes about the quality of the work. He has represented all of the various project participants in disputes. The disputes arose out of various projects, such as:
Ethanol plants
Electrical utilities
Water treatment plants
Wastewater treatment plants
Interceptor sewers
Ports
Casinos
Highways and streets
Parking garages
Residential construction
Price of the Work. Mr. Stone has experience in disputes involving claims seeking adjustments in the contract price. Mr. Stone has represented both contractors filing and owners defending claims for adjustments in the contract price based on constructive acceleration, failure of coordination on a multi-prime project, owner caused delays, damage to adjacent property, concealed conditions, extended general conditions, enforcement of liquidated damages and other circumstances.
Mechanic's Liens/Payment Bond Claims. Mr. Stone has litigated many mechanic's lien claims under Iowa Code chapter 572, mechanic's liens and payment bond claims under Iowa Code chapter 573 and labor and materials on public improvements. Mr. Stone has represented owners, general contractors, subcontractors, sub-subcontractors and material suppliers on these claims.
Representative Experience
Mechanic's Liens/Payment Bond Claims
Multiple multimillion dollar claims arising out of the remediation of buildings in Cedar Rapids after the flood
Ten different lien claims against an assisted-living facility after the general contractor defaulted
Mechanic's lien claims after the property had been damaged by a peril
Payment bond claim on a law enforcement center
Mechanic's lien claims filed on owner-occupied property
Contract Drafting
Contracts for a $10 million radio communication system
Multimillion dollar commercial office buildings and complexes
Design services for the national headquarters of an insurance company
Design services for $80 million data center, hospitals, and museums
Professional Affiliations
American Bar Association
Iowa State Bar Association
Linn County Bar Association
The Association of the Bar of the United States Court of Appeals
Publications & Presentations
Publications
Presentations
Professional Liability Implications of Sustainable Design, American Council of Engineering Companies, Iowa, Spring 2011
A Refresher on the Basic Contract Documents—Do's and Don'ts and Changes in Iowa Law, American Council of Engineering Companies, Iowa, Spring 2011
Self-Defense for Subcontractors, TrueNorth Companies – Construction Specialty Group, Spring 2011
Professional Liability Implications of Sustainable Design, American Institute of Architects, Iowa, Spring 2011
Get to Know AIA Contract Documents: A Refresher of the Basics, American Institute of Architects, Iowa, Fall 2010