Erin R. Nathan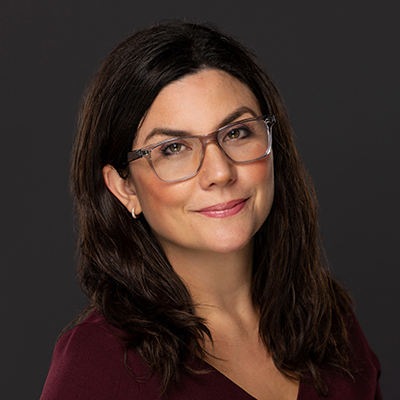 Practice Area
Bar Admissions
State of Iowa, 2007
State of Illinois, 2006
Court Admissions
US District Court

Northern District of Iowa
Southern District of Iowa
Northern District of Illinois
Central District of Illinois

US Court of Appeals

Eleventh Circuit
Eighth Circuit
Education
University of Iowa College of Law, JD, with distinction, 2006

Editor-in-Chief for the Journal of Transnational Law and Contemporary Problems

University of Iowa, BA, with honors, 2001

Economics
Graduated top three percent of class
Clerkship
Judicial Clerk for Justice David Wiggins, Iowa Supreme Court, Des Moines, 2006-2007
Erin Nathan is engaged primarily in commercial litigation, specializing in employment and labor law, class actions and appellate law. She represents individuals and businesses of all sizes in state and federal court and before administrative agencies. Ms. Nathan has a passion for advocating for the rights of her clients.
Representative Experience
Obtained $12.8 million dollar jury verdict on behalf of contractor against large public entity.
Obtained $2.6 million dollar jury verdict for breach of contract and lost profit damages on behalf of contractor against large public entity.
Represented company defrauded of over $2 million dollars to successfully return ownership of funds to company.
Obtained settlement against the federal government on behalf of an individual claiming sexual harassment and disability discrimination where the settlement amount nearly reached the statutory limitation on recoverable damages.
Defeated claim of miscategorization of independent contractors in "bet the company" litigation.
Part of trial team that successfully defended multimillion-dollar breach of contract claim and obtained $600,000+ jury award against plaintiff on trade secrets, unfair competition, copyright and infringement.
Obtained civil contempt judgment that ultimately lead to criminal charges and jail time for contemptors after contemptors violated several court orders regarding the protection of trade secret information.
Represented Fortune 500 Company in two-week pregnancy discrimination jury trial.
Successfully represented multiple clients during Department of Labor and Iowa Workforce Development investigations of labor violations resulting in no or minimal fees.
Honors & Awards
Listed in Great Plains Super Lawyers for Employment Litigation: Defense, 2023
Included in Great Plains Super Lawyers Rising Star list, 2014-2018
Included in Illinois Super Lawyers Rising Star list, 2012-2013
Willard L. Boyd Public Service Distinction, University of Iowa College of Law
Professional & Community Affiliations
Professional Memberships
Iowa State Bar Association

Former Member, Board of Governors, District 6
Labor and Employment Law Section
Litigation Section

Linn County Bar Association
Johnson County Bar Association
Community Involvement
Iowa Legal Aid Foundation, Board of Directors
Corridor Women Connect, Member
Iowa City, City High Mock Trial, Coach
Montessori School of Iowa City, Board of Trustees, Past President, two terms (Fall 2019-Summer 2021)
Presentations & Publications
View our firm archived presentation library!
2023 Presentations
Severance Agreements, Work-From-Home and Reasonable Accommodation Issues Post-COVID and Case Study on Employer Investigation of Discrimination in the Workplace, May
2022 Presentation
Non-Competes and Non-Solicitation Agreements, July
2020 Presentation
Updating your Employment Handbook Post-Covid-19, September
2019 Presentations
Second-Time Around: Updates on Overtime Regulations Scheduled to Go Into Effect on January 1, 2020, October
Drug Testing Update: Are Pre-Employment Cannabis Tests on the Way Out?, October
Department of Labor New Overtime Regulations Update, North Risk Partners Seminar, June
Managing Employee Terminations, Employment Law Update, January
Dos and Don'ts for Paid Time Off, Employment Law Update, January
2018 Presentations
Avoiding Legal Issues Made by Entrepreneurs, University of Iowa College of Law, Iowa Medical Innovation Group, October
Implicit Bias and How to Address the Workplace, ACC Corporate Counsel Forum, October
Unconscious Bias and How It Impacts Your Workplace, Iowa Hospital Association (IHA) Annual Meeting, October
Employment Law: Everything You Were Afraid to Ask, Iowa Engineering Conference, May
New Harassment Training: How to Update your Training in the Post-Weinstein Era, Employment Law Update, May
Learning About Implicit Bias and How it Impacts Your Workplace, Employment Law Update, May
2017 Presentations
How to Avoid the Top 10 Employment Mistakes Made by Entrepreneurs and Growing Businesses, May
Top 10 Workplace Law Developments to Expect from the Trump Administration, Employment Law Seminar, May
Harassment in Today's Workplace: Identifying, Preventing, Training and Trending Developments, Employment Law Seminar, May
2016 Presentations
Final Rule on the White Collar Overtime Exemptions, Association of Corporate Counsel - Iowa Chapter, Corporate Counsel Forum, November
New Department of Labor Overtime Regulations Seminar, Economic Alliance, July
Employment Update: A discussion on wage/hour issues, including the new proposed salary exemption regulations and strategies for successful employment terminations, Holmes Murphy Seminar, May
Overtime Rule/Regular Rate: The Proposed White Collar Exemption Regulations: How to Prepare, Employment Law Update, April
Tips for Termination, Employment Law Update, April
2015 Presentations
Proving or Challenging Damages in Employment Cases, Iowa State Bar Association Labor & Employment Seminar, November
Negotiating Employment Contracts, UIHC Seminar by Hawkins Wealth Management, October
FLSA / Wage & Hour Crackdown, Employment Law: Beyond the Basics, July
Negotiating Employment Contracts, UIHC Seminar by Hawkins Wealth Management, May
Retaliatory Discharge and Whistle-Blower Issues, Employment Law Seminar, April
Publications
Supreme Court Releases its Ruling on OSHA ETS (Jan. 13, 2022) (Link)
Drafting a Diversity, Equity and Inclusion Policy for your Company (Jan. 4, 2022) (Link)
More OSHA/COVID Vaccine Court Rulings and What that Means for Your Company (Dec. 22, 2021) (Link)
What's Next? Stay on OSHA ETS Regarding Vaccination Policies on 100+ Employees (Nov. 15, 2021) (Link)
Temporary Stay Issued for Vaccine Mandate with 100+ Employees (Nov. 8, 2021) (Link)
OSHA Releases Mandatory COVID-19 Vaccine Regulations (Nov. 4, 2021) (Link)
American Rescue Plan Act Update (March 29, 2021) (Link)
Teleworking and the Impact on Employment and Tax Policies (March 18, 2021) (Link)
DOL Clarification: FFCRA Goes Into Effect April 1, 2020 (March 26, 2020) (Link)
Response Act (FFCRA) What You Need To Know! (March 20, 2020) (Link)
Employer Harassment Liability: Distinctions Between the Illinois Human Rights Act and Title VII of the Civil Rights Act of 1964, ExecutiveView.com (Dec. 17, 2009)
Employee Fraud: Prevention, Detection and Investigation, Locke Lord Labor & Employment Law Conference (October 23, 2009) (co-author), MCLE-accredited program
How to Terminate Employees and Avoid the Courthouse, Locke Lord Labor & Employment Law Conference (October 16, 2008) (co-author), MCLE-accredited program
News & Events