Roger Stone Included in Top 10: Iowa Super Lawyers List for Sixth Time
Roger Stone Included in Top 10: Iowa Super Lawyers List for Sixth Time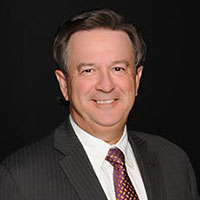 Simmons Perrine Moyer Bergman PLC is pleased to announce that managing partner, Roger W. Stone, has been recognized on the Top 10: Iowa Super Lawyers list for the sixth time. The honor is based on peer recognition and professional achievement. Mr. Stone is among ten honorees receiving the highest total points in the Iowa nomination process for 2018. Super Lawyers are selected through peer nominations and third-party research by Thomson Reuters.
Mr. Stone has been with the firm since 1981. Along with his role as managing partner for the firm, he also serves as Chair of its Board of Directors. Mr. Stone began his career at Simmons Perrine litigating construction and environmental cases. He has since led the firm's efforts to build a strong reputation and practice in both fields. Mr. Stone has represented many corporations, contractors, cities, counties, engineers and architects on hundreds of construction cases and claims of up to $100 million for over twenty-five years.
To see all 40 Simmons Perrine Moyer Bergman PLC attorneys included in the 2018 Super Lawyers list, click here.