Nicholas Wilson Serves as Summer Associate
Nicholas Wilson Serves as Summer Associate
Simmons Perrine Moyer Bergman PLC is pleased to welcome Nicholas Wilson as a Summer Associate. Mr. Wilson was raised on his family's farm in Greenbush, Minnesota. He earned his undergraduate degree in Journalism with a minor in Political Science from the University of Minnesota's Hubbard School of Journalism and Mass Communication. Mr. Wilson graduated in May from the University of Iowa College of Law and College of Public Health, with honors.
Each year, the attorneys at Simmons Perrine Moyer Bergman PLC invite law students to be a part of the firm's Summer Associate Program. Participants receive hands-on experience in multiple fields of law which allows them to learn and grow their skill set. To learn more about the Simmons Perrine Moyer Bergman PLC Summer Associate Program, visit: https://www.spmblaw.com/careers/law-students.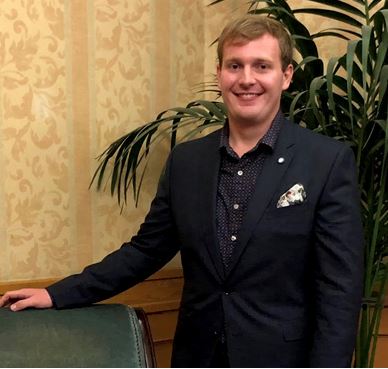 ###
Simmons Perrine Moyer Bergman PLC is a full service law firm with locations in Cedar Rapids and Coralville, Iowa. For more information, visit spmblaw.com.