Lynn Hartman to Present at Iowa Bankers Association Peer Group Event
Lynn Hartman to Present at Iowa Bankers Association Peer Group Event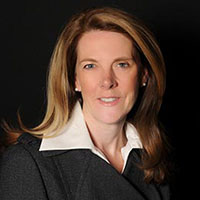 Attorney Lynn Hartman will be presenting at a peer group meeting for the Iowa Bankers Association (IBA) on Friday, November 16 in Johnston. Ms. Hartman will be covering lien protection, collections and restructuring of problematic agriculture loans.
Ms. Hartman is a member at Simmons Perrine Moyer Bergman PLC where she leads the Banking and Finance practice group and also serves on the firm's Board of Directors.
The IBA provides representation of Iowa banks before the legislature and serves as an organization where individual bankers gather and exchange ideas on the business of banking. For more information, visit: www.iowabankers.com.