COVID-19 and Its Impact on Debt Collection in Iowa - Q&A
COVID-19 and Its Impact on Debt Collection in Iowa - Q&A
Update: The provisions in Governor Reynolds's disaster emergency proclamations limiting debt-collection practices and discussed here have expired as of May 28, 2020.
Questions and Answers
Question 1: Governor Reynolds has suspended the continuation of foreclosure proceedings and commencement of new foreclosure actions. How long will the suspension remain in place?
Answer: The latest proclamation is effective until May 27, 2020 and states that "Iowans should not expect [Governor Reynolds to] issue any further extensions of this suspension past May 27, 2020." While Governor Reynolds has continued the suspension more than once since it first took effect on March 22, 2020, this statement, along with the Governor's other recent actions to reopen the state, suggests the suspension will terminate on this date.
Question 2: Does the foreclosure suspension apply to all foreclosure proceedings or just certain loan types?
Answer: The proclamation prohibits foreclosure proceedings on residential, commercial, and agricultural real property located in the state of Iowa. The proclamation also prohibits actions to foreclose a security interest in agricultural property under Iowa Code chapter 554, Iowa's Uniform Commercial Codel. Foreclosures of security interests in commercial and consumer personal property are not technically impacted by the Governor's order, but local clerk's offices may have administratively extended the ban to all foreclosure actions. We recommend consulting your attorney if you have questions about whether you can pursue a particular foreclosure action.
Question 3: What other debt-collection measures are prohibited by Governor Reynolds's latest COVID-19 proclamation?
Answer: The Governor's latest emergency proclamation forbids the "commencement" and ongoing prosecution of replevin actions and certain actions requiring mandatory mediation under Iowa Code § 654A.6, including proceedings to enforce a debt against agricultural property that is real estate, proceedings to forfeit a contract to purchase agricultural property, proceedings to foreclose a security interest in agricultural property, and proceedings to "garnish, levy on, execute on, seize, or attach agricultural property." The proclamation also prohibits lenders from establishing and executing all garnishments except those related to the enforcement of domestic support orders.
Question 4: How long will these additional debt-collection measures be prohibited?
Answer: As with the suspension of new and continued foreclosures, it is unclear. Governor Reynolds could continue these protective measures beyond the duration of the latest proclamation, which ends on May 27, 2020. However, regarding each prohibited debt-collection measure, the proclamation states that "Iowans should not expect [Governor Reynolds to] issue any further extensions . . . past May 27, 2020." Given the Governor's recent actions to reopen the state and the inclusion of this statement in her most recent proclamation, it is likely these measures will terminate on May 27, 2020.
Question 5: What are the penalties for violating the proclamation?
Answer: Violation of any of Governor Reynolds's emergency proclamations is a simple misdemeanor and can be punished with a fine of up to $625 and 30 days' imprisonment. Care should be taken in mortgage servicing and other high volume collection activities so as to avoid replicating violations across many loans. Bad publicity and reputational damage to your business may also accompany any violation of such a proclamation.
Question 6: If a borrower is in default, can I still send the borrower a notice to cure or accelerate the loan balance?
Answer: That is unclear. The Governor's latest proclamation does not explain what constitutes the "commencement" of a foreclosure action. Some federal regulations, such as those promulgated pursuant to the Real Estate Settlement Procedures Act, interpret "commencement" to mean the act of filing the foreclosure lawsuit with the Court, which would suggest that the act of sending a cure notice or accelerating a loan balance is allowable under the Governor's proclamation. However, this question remains unsettled and we recommend consulting your attorney prior to sending a cure notice or accelerating the loan balance.
Question 7: Is Iowa Mediation Service (IMS) processing mediation requests for agricultural loans?
Answer: No. IMS had been accepting and queueing requests so that they could be processed after the proclamation is lifted. However, since April 27, 2020, IMS is longer accepting requests, and all requests must be submitted after the proclamation is lifted. IMS reports that queued requests will be addressed in the order they were received and that it will be releasing information about how it plans to handle the flood of requests that are bound to come when the restrictions are lifted.
Question 8: What other actions should I consider taking with respect to my defaulting borrowers?
Answer: Lenders should consider granting loan extensions or making payment modifications. For more serious defaults, lenders should consider entering into forbearance agreements with their borrowers and requiring deeds in lieu of foreclosure or confessions of judgment to help avoid the court system and lessen costs.
Question 9: What else should I be doing right now?
Answer: At the very least, you should be keeping your loan files current with updated financial statements, tax returns, and other relevant documents from your borrowers and ensuring your mortgages and UCC financing statements are properly perfected. If your collateral includes moveable or perishable property, such as cattle or hogs, you should maintain regular inventories and plan for care options for such collateral in the event of default.
Question 10: What can I expect when these restrictions lift?
Answer: It is unclear whether the state or federal governments will take up legislation to protect borrowers adversely impacted by the pandemic (whether economically or by the coronavirus itself) from their creditors. Currently, we are not aware of any proposals to do so. What does seem clear is that IMS will experience a backlog of agricultural property-related mediation requests, so wait times on getting your request processed may increase. Lenders should also anticipate similar backlogs with the courts and sheriff's offices once the proclamation is lifted. We also anticipate that Chapter 13 bankruptcy petitions will increase through the end of 2020 as borrowers endeavor to cure COVID-19-related mortgage defaults.
For questions, please contact a member of our banking and finance group. You can also visit our COVID-19 Resource Center for regular updates and practical information relating to the Coronavirus.
Author: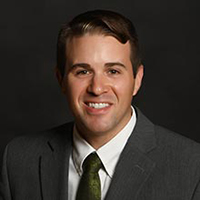 Disclaimer: This information is intended for general information purposes only and is not intended, nor should it be construed or relied on, as legal advice. Please consult your attorney if specific legal information is desired.