Simmons Perrine Moyer Bergman Welcomes W. Grant Stoddard
Simmons Perrine Moyer Bergman Welcomes W. Grant Stoddard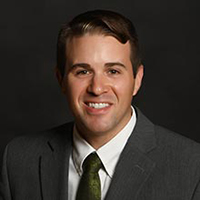 Attorney W. Grant Stoddard has joined the business and transactions practice at Simmons Perrine Moyer Bergman PLC. Mr. Stoddard earned his Juris Doctor from the University of Iowa College of Law in 2018. He then served as a judicial clerk for the Honorable Michael J. Melloy of the United States Court of Appeals for the Eighth Circuit.
Prior to attending law school, Mr. Stoddard attended Brigham Young University where he earned a BA in History Teaching. Mr. Stoddard spent the next four years teaching history and government classes at American Preparatory Academy, West Valley City, Utah.
Before seeking his formal education, Mr. Stoddard served a two-year proselytizing and service mission for the Church of Jesus Christ of Latter-day Saints in Ukraine. He volunteers on a regular basis for that church and is currently serving as an advisor to a boys youth group.