Crystal Pound to Judge National Trial Competition
Crystal Pound to Judge National Trial Competition
Attorney Crystal Pound will be judging the National Trial Competition sponsored by American College of Trial Lawyers and Texas Young Lawyer's Association at the Linn County Courthouse on Saturday, February 8. The competition attracts teams from more than 140 law schools and involves more than 1,000 law students each year, with the championship round taking place in Fort Worth, TX on April 2-5.
Ms. Pound will also be judging oral arguments as part of the Iowa Law Moot Court on February 22, and will serve as judge for the Cornell College Mock Trial Competition in March.
Ms. Pound is an attorney at Simmons Perrine Moyer Bergman PLC with a general practice, including business and commercial litigation, labor and employment law, transportation law and municipal law. She is also experienced in guardianships and conservatorships.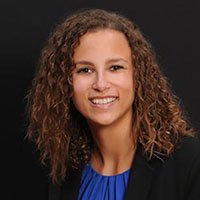 Crystal R. Pound
Attorney
(319) 896-4055
cpound@spmblaw.com